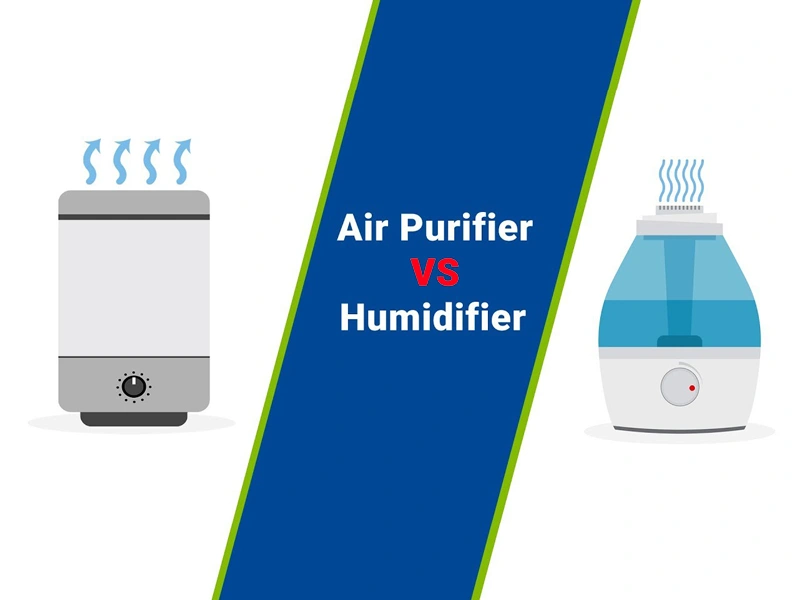 Printed From: https://www.backnatureairpurifier.com/news/air-purifier-or-humidifier-42353809.html
Save Space And Energy With Humidifier and Air-Purifier Combos
Are you thinking of purchasing both a humidifier and an air-purifier? If getting both these appliances separately is on your list, you'd be happy to know that there are humidifier and air-purifier combos out there for a two in one purchase. While humidifiers will help to keep the air's moisture at a comfortable level, air-purifier will help in removing the dirt, dust, and bacteria out of the air. By purchasing a humidifier and air-filter-purifier combo, you'll be able to tackle both of these issues at the same time, save space, and reduce energy bills.
When choosing your humidifier and air-purifier combo, there are a couple of features that you'd want to look at to ensure that it's meeting your needs. The first thing you'd need to take a look at is the type of filter it comes with, and how many there are. With air-filter-purifier, it usually either has a washable or permanent filter. It doesn't matter which one you choose, but you'd want to make sure that it removes a good amount of impurities from the air.
The next thing you'll need to consider is the maximum room size that the machine will work in. If you've got a larger room, you'll need one that's able to efficiently humidify and clean the air within that space. Finally, you'll also have to think about the dimensions of the machine. The last thing you'd want is a bulky machine that takes up too much space in your home.
Recommended Models
BackNature KJ420F-A350 has a 1.5L large-water-tank, which can humidify the air for 48 hours. It is convenient to add water on the right-side. The humidification-technology is ultrasonic to release water molecules, and there will be no dangerous events that damage internal organs due to impure water.
In terms of air-purification, the 7-stage purification-technology and HEPA-filter can filter out 99.97% of pollen, dust, allergens and other airborne particles, and can customize UV-antivirus-function to effectively kill bacteria, viruses and other microorganisms.
In terms of intelligent-control, the humidification switch, one-key automatic mode, sleep mode, time setting, child lock, wind speed adjustment, negative ion switch and UV antivirus can all be set through the control-panel, and there are digital-display of ambient air-quality and humidity.
If you are still worried about choosing an air purifier or an air humidifier, please contact us and we will provide you with a suitable solution.