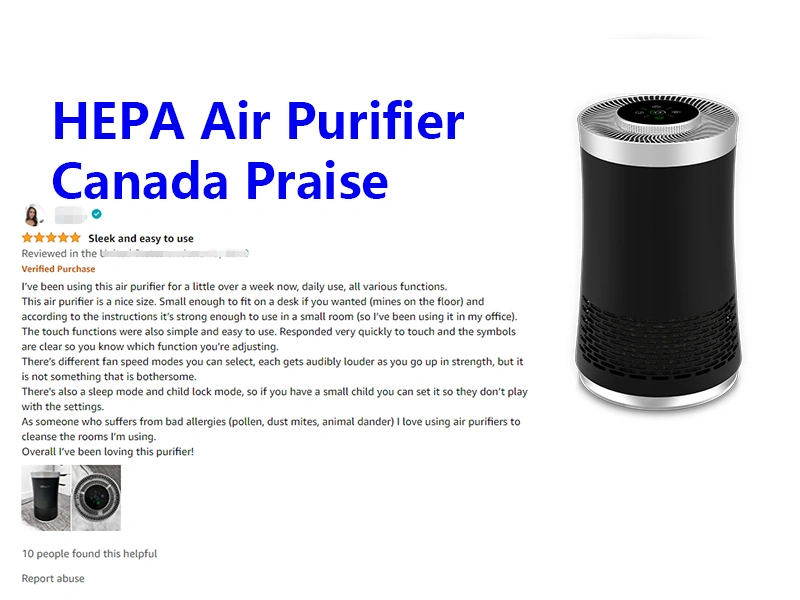 Printed From: https://www.backnatureairpurifier.com/news/desktop-hepa-air-purifier-canada-reviews-41959588.html
Even in winter, indoor pollen and dust in Canada will still affect some Canadians with nose allergies. Recently, Kristina purchased our desktop air purifier KJ70F-103. This 120 CADR air purifier has received her satisfaction. The use of praise, take a look at her comments:
★★★★★ Sleek and easy to use
I've been using this air purifier for a little over a week now, daily use, all various functions.
This air purifier is a nice size. Small enough to fit on a desk if you wanted (mines on the floor) and according to the instructions it's strong enough to use in a small room (so I've been using it in my office).

The touch functions were also simple and easy to use. Responded very quickly to touch and the symbols are clear so you know which function you're adjusting.

There's different fan speed modes you can select, each gets audibly louder as you go up in strength, but it is not something that is bothersome.

There's also a sleep mode and child lock mode, so if you have a small child you can set it so they don't play with the settings.

As someone who suffers from bad allergies (pollen, dust mites, animal dander) I love using air purifiers to cleanse the rooms I'm using.
Overall I've been loving this purifier!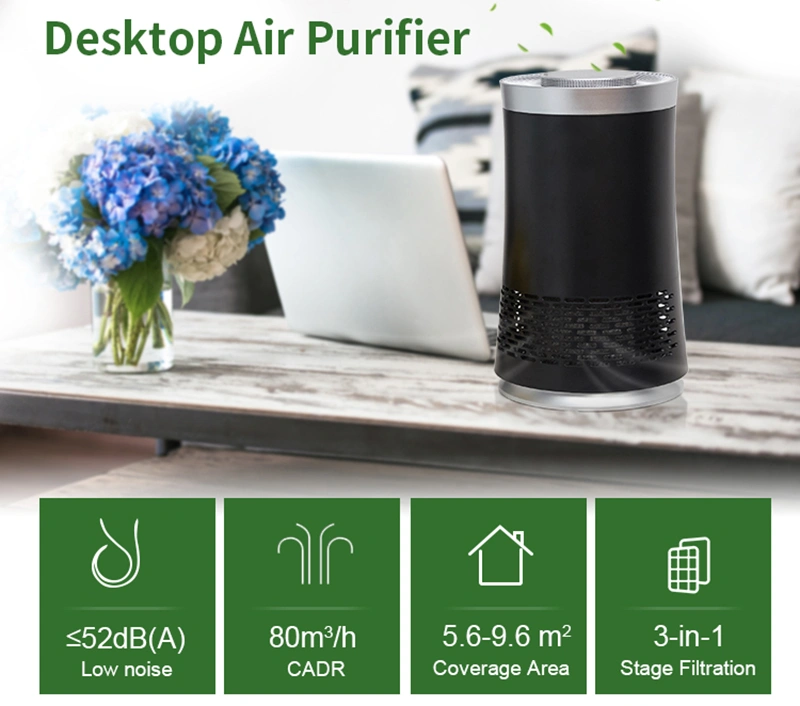 ←←Please "Click Here" for details, We are 24-Hour stand by you!