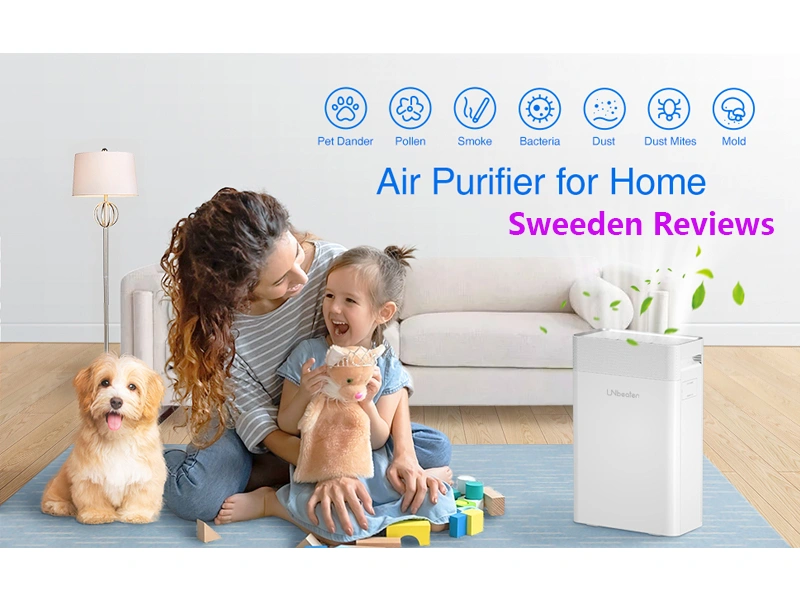 Printed From: https://www.backnatureairpurifier.com/news/quiet-hepa-air-purifier-reviews-from-sweden-42822927.html
★★★★★ Stylish and quiet - ideal for bedrooms!
During Spring we purchased a desktop air purifier to see if it helped ease hayfever symptoms and were impressed by the results (and disturbed by how much dust collects on the filter!), but having a large bedroom we felt a larger unit would be more effective.

We searched around for a while to try and find a floor standing air purifier for the bedroom that was stylish and compact as well as functional.

There were a few options at much higher cost which didn't seem to have any benefit over this unit when comparing features/spec, so we took the plunge.

Being for the bedroom it was really important that the unit was whisper quiet for when were asleep and I'm pleased to say this ticks that box well - it's barely audible from the other side of the room and also has a sleep timer which means it doesn't have to run all night if not needed.

We tend to run it for a few hours on full power before bed, and when you walk into the bedroom the air certainly feels crisper than elsewhere in the house.
 
As you can see in the photos, the filter is large and well made and should get 6 months of use according to the manufacturer recommendations.
---------------------------------------------------------------------------------
KJ210F-142 is a hot product of Backnature in the past two years. Among them, 4 independent production lines for its manufacturering ,have a monthly capacity of close to 60,000 units. It is very popular in Europe and the United States. It has a cheap and affordable price, abundant and sufficient functions, and 210 CADR 250 square feet universal coverage, These advantages are inseparable from its hot sales.
General European and American family rooms are around 200-300 square feet, and children's rooms or apartments may be 150 square feet or less. The 210 CADR air purifier can completely cover it. The H13 HEPA filter can effectively filter 99.97% of the pollen, Dust, allergens, bacteria and viruses and other harmful air particles, fresh air replacing only need 5 minutes. In terms of intelligent control, KJ210F is also excellent, one-button switch, 3 wind speed adjustment, automatic mode, child lock, sleep quiet mode, UV function and negative ion function can also be customized.

←←Please "Click Here" for details, We are 24-Hour stand by you!