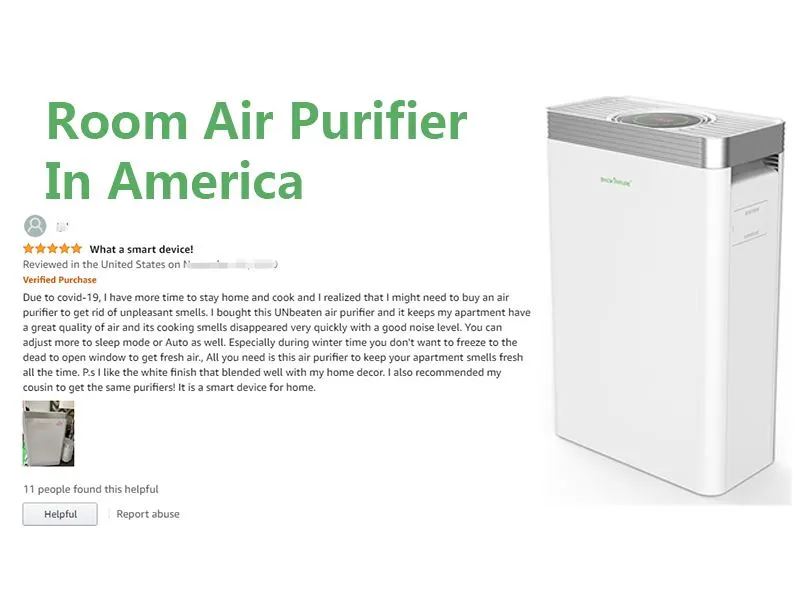 Printed From: https://www.backnatureairpurifier.com/news/room-purifier-reviews-42068046.html
Recently, the epidemic in the United States has experienced a serious increase in the number of people. The government hopes that people stay at home as much as possible and reduce outings. However, staying at home for too long is very dull and the indoor air is not good. Therefore, one of our customers I bought a KJ210F home air purifier, let's take a look at his comments after use:
★★★★★ What a smart device!
Due to covid-19, I have more time to stay home and cook and I realized that I might need to buy an air purifier to get rid of unpleasant smells. I bought this UNbeaten air purifier and it keeps my apartment have a great quality of air and its cooking smells disappeared very quickly with a good noise level. You can adjust more to sleep mode or Auto as well. Especially during winter time you don't want to freeze to the dead to open window to get fresh air., All you need is this air purifier to keep your apartment smells fresh all the time. P.s I like the white finish that blended well with my home decor. I also recommended my cousin to get the same purifiers! It is a smart device for home.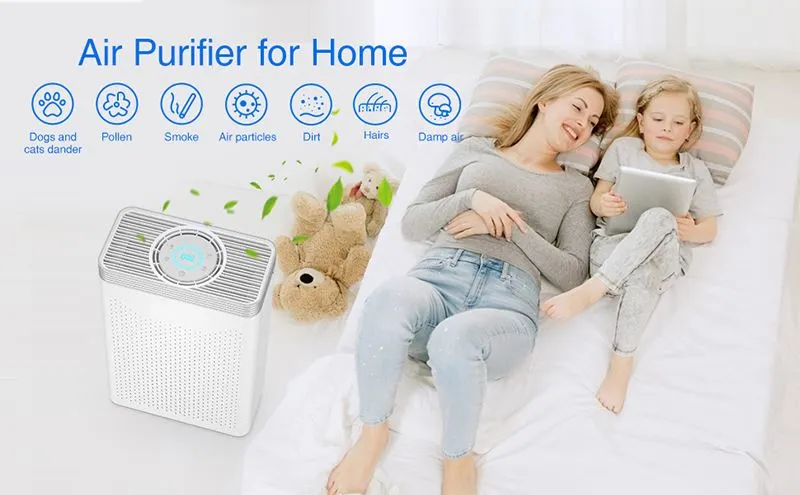 KJ210F-142 is a hot product of Backnature in the past two years. Among them, 4 independent production lines for its manufacturering ,have a monthly capacity of close to 60,000 units. It is very popular in Europe and the United States. It has a cheap and affordable price, abundant and sufficient functions, and 210 CADR 250 square feet universal coverage, These advantages are inseparable from its hot sales.
General European and American family rooms are around 200-300 square feet, and children's rooms or apartments may be 150 square feet or less. The 210 CADR air purifier can completely cover it. The H13 HEPA filter can effectively filter 99.97% of the pollen, Dust, allergens, bacteria and viruses and other harmful air particles, fresh air replacing only need 5 minutes. In terms of intelligent control, KJ210F is also excellent, one-button switch, 3 wind speed adjustment, automatic mode, child lock, sleep quiet mode, UV function and negative ion function can also be customized.

 ←←Please "Click Here" for details, We are 24-Hour stand by you!